Wildfire Season is Heating Up
As wildfires in North America burn throughout summer and into autumn, it's as important as ever to know how to stay safe from wildfire smoke exposure. These events are an ever-increasing factor from summer to fall and may become our new normal as climate change progresses.
How can you prepare for smoke exposure—especially exposure to particulate matter—during wildfire season? How can you protect the indoor air quality in your home, workplace, and classroom?
Project N95 can help you prepare for wildfire smoke in case of an event affecting your area. In this blog post, we'll explain what you need to know about wildfire smoke and indoor air quality. We'll also talk about what steps to take to limit fine particulate matter in the air you breathe. These precautions pertain to everyday life, but are especially important during wildfires.
The first step is to make sure you understand the potential hazards.
Get up to speed on the risks
Long-term exposure to wildfire smoke and harmful particulate matter has serious health effects. It can exacerbate lung diseases and heart conditions and can trigger asthma and even heart attacks, which can be fatal. In fact, air pollution contributes to nearly 11,000 excess deaths in the U.S. annually, according to a 2021 estimate by NYU's Marron Institute of Urban Management.
Even at great distances, the effects of wildfire smoke are a threat to your local air quality. Numerous studies have shown that fine particulate matter (PM2.5) negatively affects public health even when the source is thousands of miles away. Smoke from Canada has spread across the Midwest and Northeast regions of the United States this summer driving air quality into the unhealthy and hazardous zones in some locations.
Wildfire smoke inhalation—which contains fine particles—is unsafe for everyone, and some populations are especially vulnerable. "Sensitive groups" need to be particularly aware of the dangers of poor air quality and especially during wildfire events. Check air quality data daily to avoid taking unnecessary risks, regardless of wildfire events.
Sensitive groups include children and older adults, people who are pregnant, and people with pre-existing lung diseases or heart conditions. Children are a sensitive population because their lungs are still developing. These groups should protect their indoor environments and guard against poor indoor air quality. They should also limit their exposure to smoke outdoors.
Get up-to-date information on fires
Local news sources and government agencies provide free information and air quality reports about your area. Pay close attention to wildfire forecasts and public service announcements (PSAs) about nearby events to be sure you know what's happening. The National Weather Service issues red flag warnings when high temperatures, low humidity and strong winds increase the risk of fire. Pay close attention to weather and air quality developments if you see this warning in your area.
AirNow.gov gives free local real-time information about air quality, with data about fine particulate matter and ozone levels. It also provides a fire and smoke map with specific information about fires that may affect your location.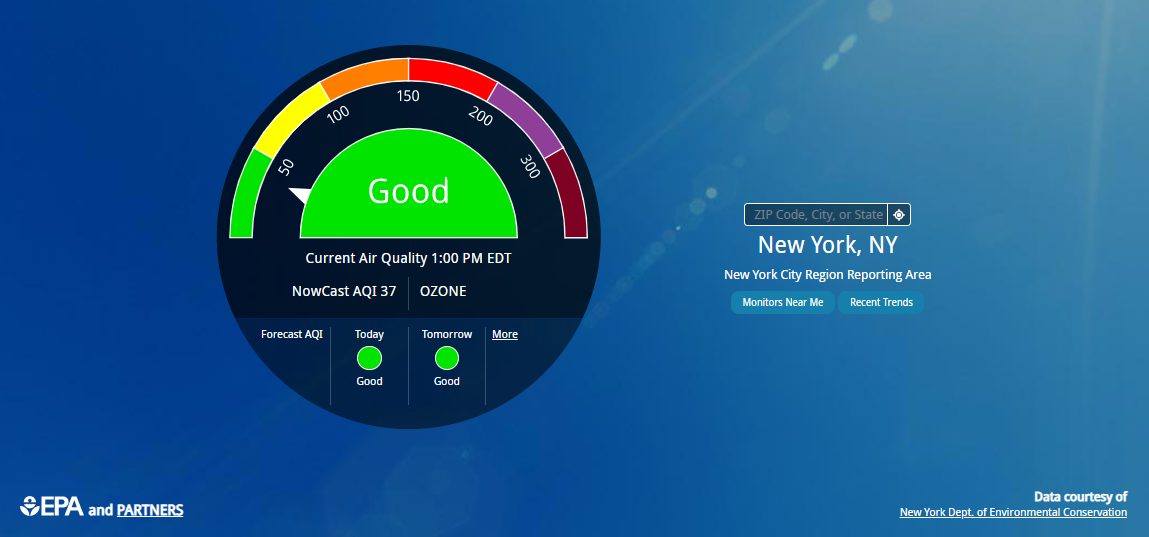 The National Interagency Fire Center (NIFC) provides 7-day and 1-month wildfire outlooks for 10 regions across the United States. NIFC Outlooks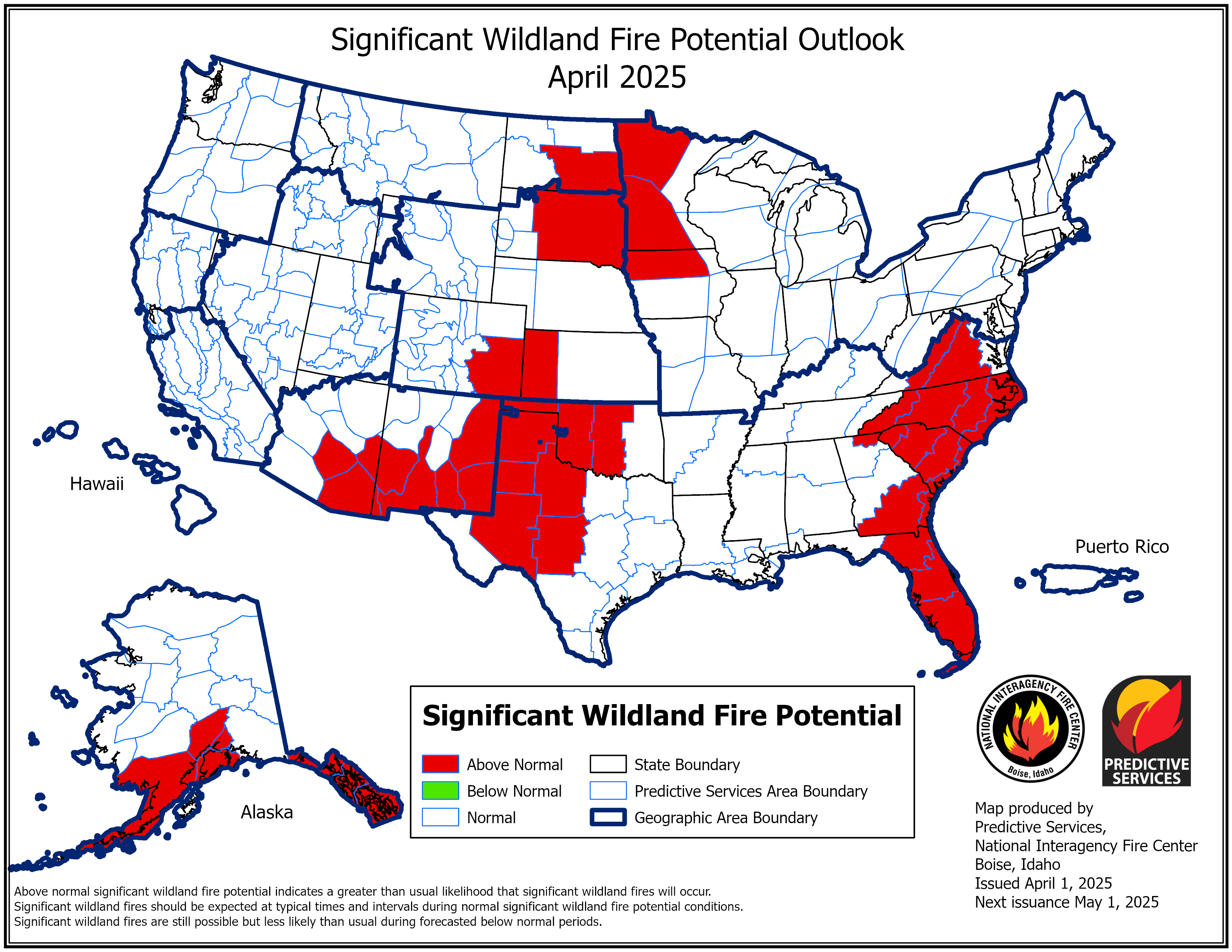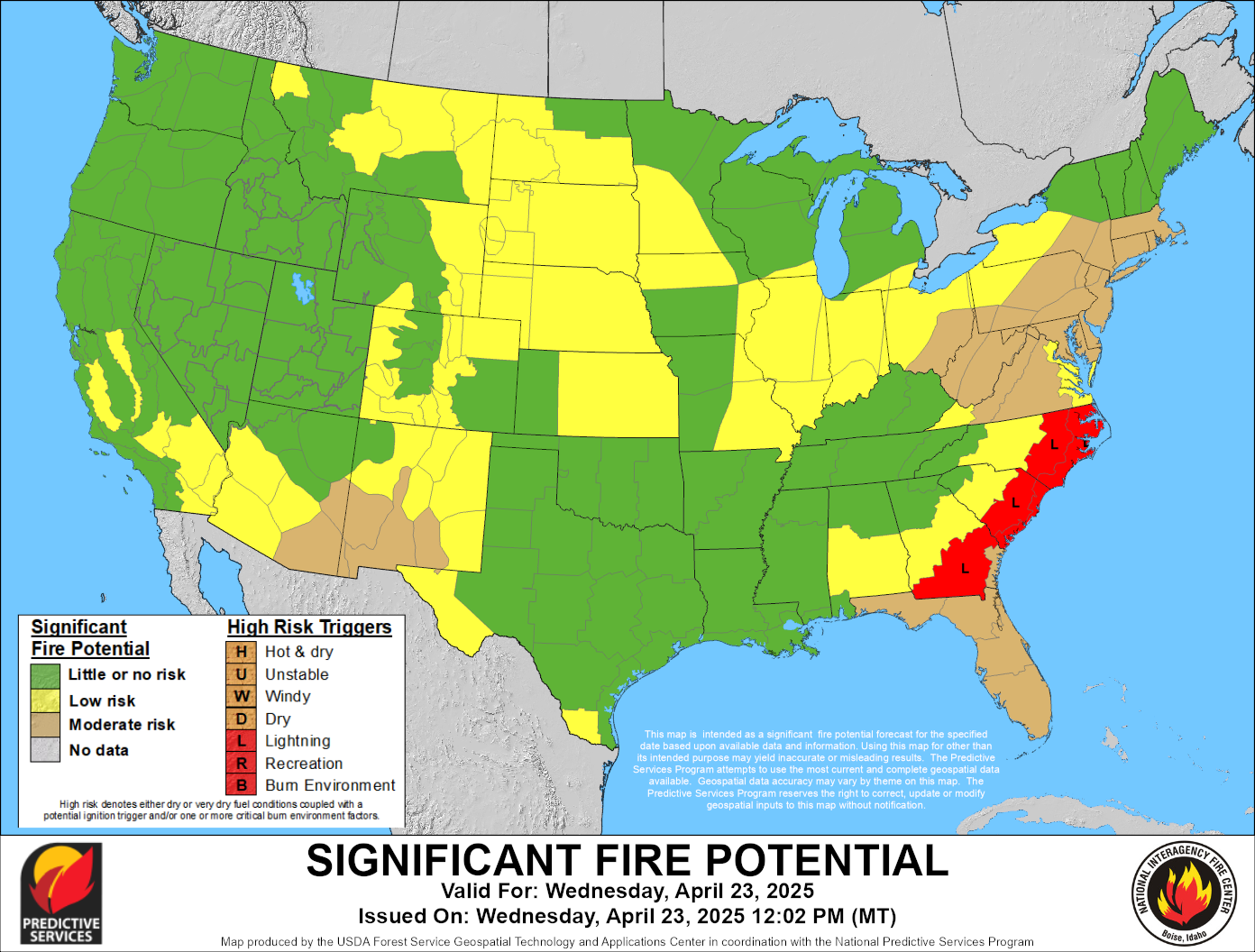 Wildfire smoke travels great distances. AirNow.gov will show PM2.5 levels in your city. If you're a member of a sensitive group, check these tools daily to avoid taking unnecessary risks, even if the threat of wildfire smoke is not present.
If the air quality index (AQI) is in the red or purple zones, avoid strenuous activity outside and try to stay inside when possible. At the maroon level, remain indoors and avoid strenuous activity. If you have to go outside—even for a few minutes—wear a high-filtration mask (e.g., N95, KF94 or KN95) to prevent inhaling fine particulates. Always follow guidelines from local authorities and avoid burning anything indoors, creating smoke or stirring up dust. All of these activities generate fine particulate matter.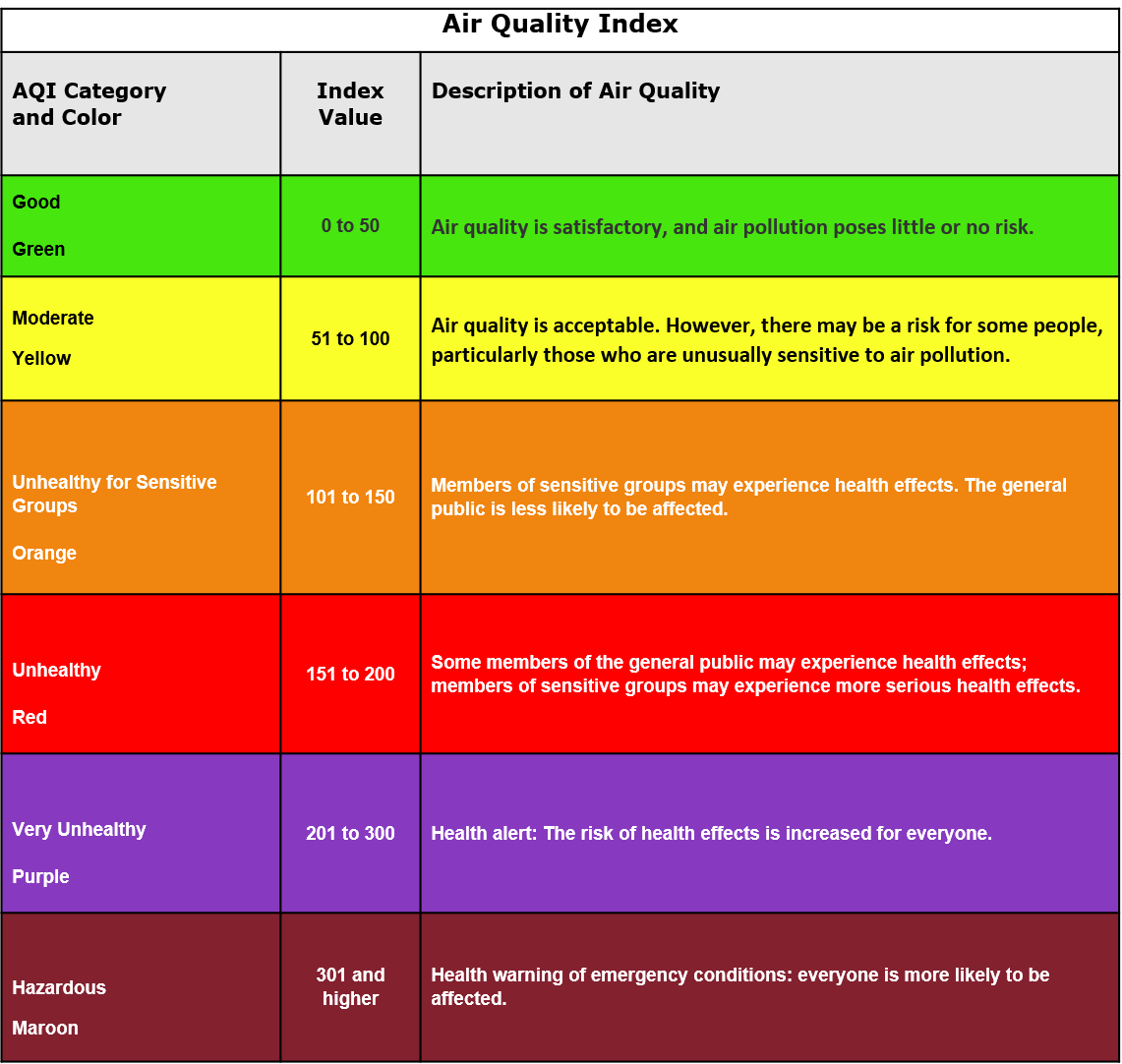 When the AQI is at the orange level, people in sensitive groups should limit outdoor activity and reduce its intensity. Take breaks frequently. At the red level or above, avoid all physical activity outdoors.
During wildfire events, keep your doors and windows closed and sealed tightly with weather stripping or a rolled-up damp cloth. You can find your local air quality index at AirNow.gov.
Get a portable air quality monitor
When the outdoor air quality is unhealthy, it's a good idea to stay inside if possible. But that's only part of the equation.
Regardless of the air quality in your location, dangerous particle pollution can easily accumulate indoors. That's why it's so critical to keep an eye on the actual air you breathe. An air quality monitor will help alert you to unhealthy levels of fine particulates (PM2.5) and CO2 levels inside. Bear in mind that CO2 levels may rise due to closed windows and doors and reduced ventilation with outside air. It's important to keep PM2.5 and CO2 levels as low as possible. CO2 levels above 5,000 ppm sustained over several hours can cause symptoms such as dizziness, headache and nausea.
Whether or not you have an air quality monitor, there are things you can do to reduce your exposure to particulate matter from wildfire smoke. Turn your HVAC system or window/room air conditioner to recirculate if that option is available. This will reduce the intake of poor quality outside air. Run fans to keep your home as cool and comfortable as possible. If your home becomes too hot or your CO2 levels are too high, try to find another safe place to stay, such as a friend or relative's home, or a designated shelter.
Stay on top of your indoor air quality and pay extra attention during wildfire events. Use an air quality monitor wherever you're spending your time, and especially where you sleep. Make it part of your daily routine.
Think about checking the AQI and your indoor air quality like checking the weather forecast—check early, check often and adjust plans as needed.
Get a portable air purifier
You can use a portable air purifier to remove certain particulates, including PM2.5. It is often hard to sift through the marketing claims, so Project N95 does that for you with the vetted products in our shop. As an alternative, you can go with a DIY option and make a SAFE box or homemade simple air purifier yourself. This effective option takes less than 10 minutes to assemble. You can find instructions on how to assemble a SAFE box air purifier here. Air purification is an important part of providing clean indoor air so you can breathe easy. Have an air purifier on hand for everyday use and you'll be prepared in the event of a wildfire.
Get high-filtration masks
We recommend the "layered approach" to wildfire smoke safety, including using air purifiers, remaining indoors when possible, and wearing high-filtration, well-fitted masks if you go outdoors. If you do not have an air purifier at the time of a wildfire event, wear a high-filtration mask when you go outside and also indoors if the level of PM2.5 gets too high—they are a great option to reduce your exposure to wildfire smoke and other dangerous airborne contaminants. PM 2.5 levels greater than 35 ug/m3 are unhealthy for sensitive groups. Levels between than 55-150 are unhealthy for all; levels greater than 250 are hazardous to all.
Make sure to wear something that seals to the face and provides good filtration efficiency. NIOSH-approved N95 masks are one of the best options. KN95 and KF94 masks are also protective, particularly for children who may not be able to fit into an N95.
It's a good idea to always have high-filtration masks on hand for protection against airborne illnesses. In the case of a wildfire event, you'll already be prepared.
Protect yourself, your family and your community
Wildfires are unpredictable and smoke can travel for miles, affecting communities far from the source. That means whether you live in an area that is traditionally wildfire-prone or not, it's critical to be prepared for wildfire season. Understand the risks, stay updated on wildfires and smoke affecting your area, and take a layered approach to protection, because there's no substitute for preparation when it comes to being ready for the dangers of wildfire season.
__Plan. Prepare. Protect. __
Get more information and resources